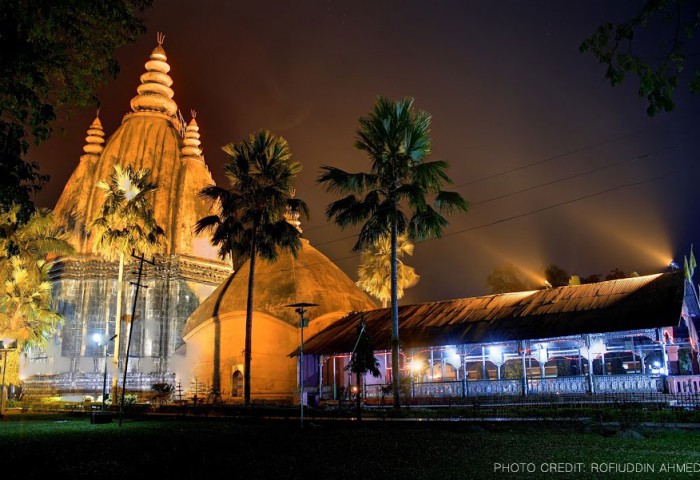 Sivasagar, a multi cultural city with a rich heritage, is located in the Sivasagar district of the state of Assam. The city is known for many monuments and sites that date back to the Kingdom of Ahom. One can find many different attractions in the city and the main place of interest is a water tank called the Borpukhuri. This is situated in an elevated region that is higher than the rest of the city and there are three temples that can be seen here as well. An amphitheatre called the Rang Ghar is also present in the city. The roof of the building was built to resemble an up turned boat. One can also visit the Joysagar which is a man made lake and it is located in a place called Rangpur. For those who are interested in history, the Ahom Museum is a good place to visit. There are many artifacts that belong to the Ahom Kings that are present here. You can see swords, platters, and goblets present in the museum.

How to Reach
By Air : The closest airport is located at Jorhat, which is situated around 75 km from away from the city of Sibsagar. The airport is connected to places such as Dibrugarh, Shillong, Kolkata, Bangalore and Guwahati. You can opt for taxis from the airport and they cost Rs 10-15 per km for the trip.
By Train : The closest railhead is located at a place called Simaluguri, which is situated around 16 km from the town. The station is connected to Yeshwantpur and Dibrugarh and traveling by trains is one of the most comfortable options. Taxis are available at the airport and they charge around Rs 200 for the trip.
By BUS : State run buses are available from places such as Dibrugarh, Guwahati and Jorhat on a regular basis. These are a cheap and quick option. Tickets from Jorhat cost around Rs 50.
By Taxi : Taxis and Auto rickshaws are easily available for moving about in the city.